I've been on a bit of a reporting spree here lately and I have been giving a little bit of love to the two PowerBI templates I've got out on TechNet and GitHub. I can now happily say that I've done enough minor changes to finally make me say it's time to release V2.0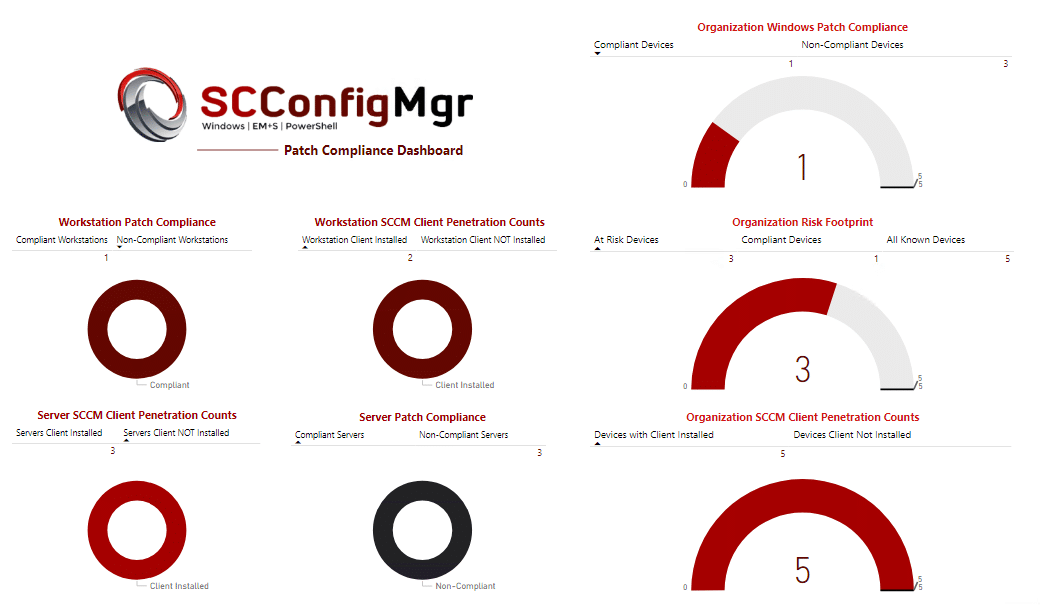 Now I know what you're thinking, you're thinking 'but it looks the same as it did before! Well it does on the surface but I've corrected a few underlying little things here and there in the filters that are attached to the side bar, added in several features on the other tabs and includes new functionality that wasn't previously present.
Major Updates:
Patch Days in Past Limit – Due to the number of updates returned I have the option of last 120/90/60/30 days – available (Only return information on patches released in X days)

This can be increased by adding values to the parameter in the query designer

Collection Filter – On the Server/Workstation Patch Compliance tab there is a drop down to choose collections, that was problematic in environments with LARGE collections

This is a parameter that uses a wildcard to choose only show the collections in your drop down that are relevant in your environment example 'MAINT%' returns all my maintenance window collections to use as filters.

Server Name Parameter – Earlier this year PowerBI added an update that you can use Database Names and Server names as parameters now.

Now you don't have to edit all the queries manually just tell it what server and database to connect to when you open the template

DatabaseName Parameter – See the above bullet point
Future Updates:
WSUS – Last Error Code
WSUS – Server Last Scanned against
Some Type of Health dial for all SUPS/SUSDB's in an environment based on number of bad updates?
Here you can see the new 'Collection Name' and 'Software Update group' selection. – I also fixed a few typo's where I wrote 'server' instead of workstation.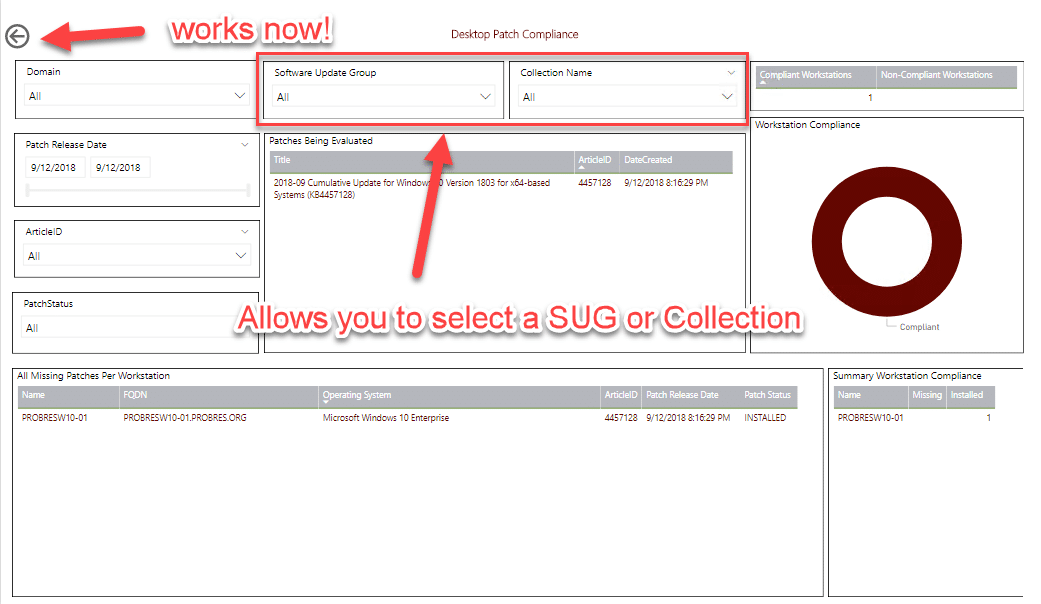 Finally an example of what you will see when you go to first open the template and run it where you will need to enter parameters: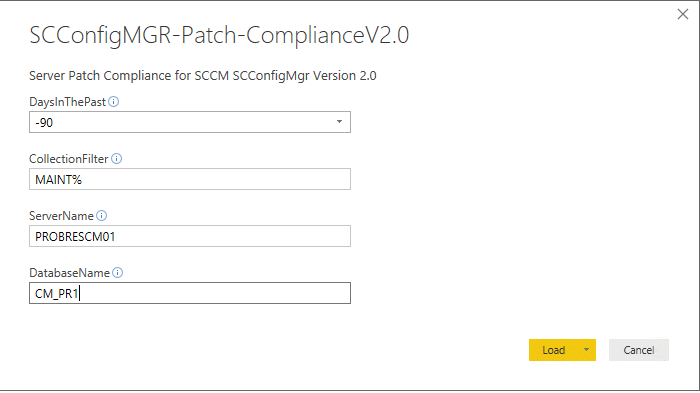 No more need to edit all of the queries using advanced editor.
As always happy patching and let me know what you think in the comments down below!
(14250)