This is a heads up post for organizations that are using Microsoft Intune. In the November update of 2015, Microsoft has made a change that now requires Global Admins (also referred to as Tenant Admins) to have a valid license assigned to their accounts. In my opinion, it's a good idea to at least once a month check the "What's new in Microsoft Intune" TechNet article, to get an understanding what's going on and what's coming in the near future. As for the November update of the article, Microsoft has announced that all Global Admin accounts now need an Intune or EMS license assigned to it.
What's new in Microsoft Intune
https://technet.microsoft.com/en-us/library/dn292747.aspx
On the What's new page, you'll see the following statement:
Heads up! In November, Microsoft Intune will require all global admins (also known as tenant admins) to have an Intune or Enterprise Mobility Suite (EMS) license assigned to them in order to access the Intune company portal. To make sure your admins don't lose access to the company portal, go to the Office 365 portal to assign Intune or EMS licenses to your global admins. Licenses can be assigned individually, or in bulk. Get started today to make sure you're all set by November!
When you log in to the Intune portal (manage.microsoft.com), you'll see a notification about this change:


How to assign a license to a Global Admin account
1. Login to the Office 365 portal.
2. Expand Users and click on Active Users.
3. In the Select a view drop down menu, select Global Admins.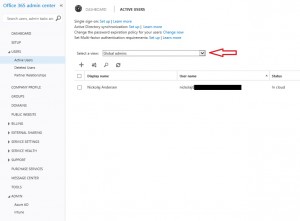 4. Select your Global Admin account by putting a check mark next to the user and click on Edit under Assigned license in the right pane.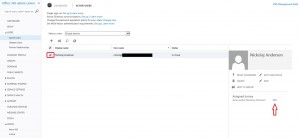 5. Select a license to assign, either Intune or EMS and click Save.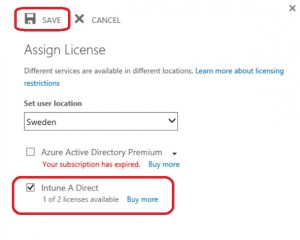 6. Validate that your license got assigned by checking the Assigned license view for your Global Admin account.



Repeat the process for each Global Admin accounts that does not have a license assigned. You can leverage the view called Unlicensed users to validate that you don't have any un-licensed users.
(6863)