Silent Running Option
A common request over the past while was to create an option to run the Driver Automation Tool in the background as a scheduled task. So in this release I have added in the functionality, allowing you to schedule the job directly within the tool.

When you run the Driver Automation Tool in full GUI mode you will notice that there is a new tab labelled "Scheduling Options". In this tab you select the time for the job to run, the location where you wish to run the script from and credentials for the service account.
The credentials will be tested against active directory to ensure that they are correct, you should however ensure that the account has sufficient rights to your ConfigMgr environment and Run As A Service rights.
How Does It Work?
Contained within the directory specified for the scheduled task, the GUI will automatically copy across the newly created Run-DriverAutomationToolSvc.ps1 script. This script is a scaled down version of the GUI script containing all of the core features and designed for silent running in conjunction with the exported XML settings from running the GUI to perform the initial selections.
Upon initial launch of the GUI to make the required selections, an XML settings file will be generated and maintained both for the GUI and silent running option. Upon each subsequent GUI launch, the file will be replaced however it will read in the previous settings to ensure that you do not have to start from scratch.
If you wish to run the GUI tool for a once off download without updating the XML file you can call the PS1 directly and use the "-NoXMLOutput True" switch
XML Example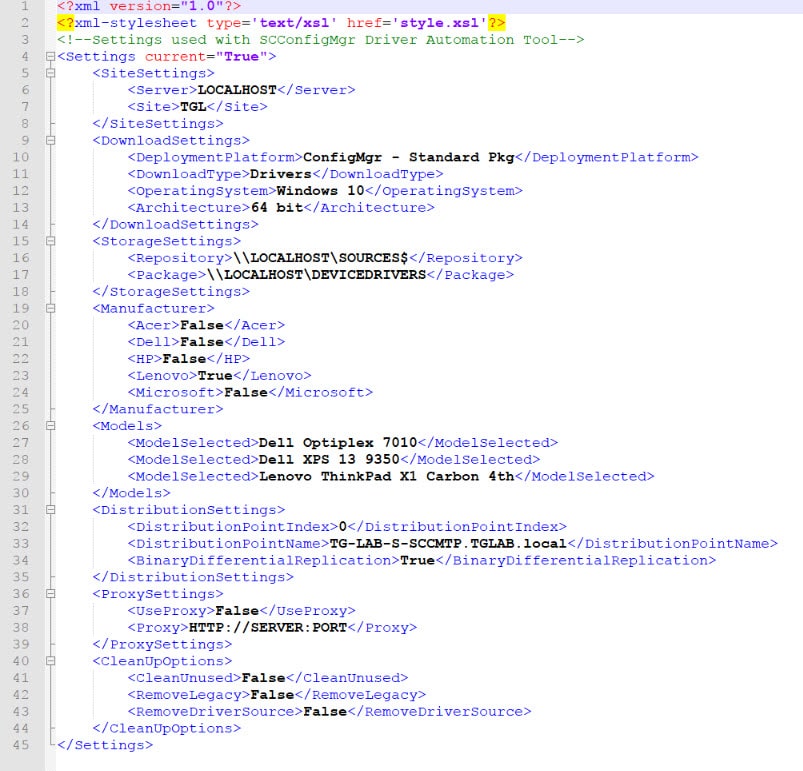 Script In Action
Logging
Upon the first run of the scheduled task, sub-folders will be created for the temporary files and the log file. The logging provides the same output as running the full GUI tool, example: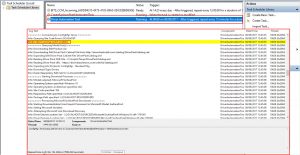 Other Improvements
Microsoft Surface Drivers
It was reported to me that in some instances the UNC path for the extracted drivers was going beyond the 255 character limit due to the folder names generated by the MSI. To get around this the drivers are now extracted locally and only the Drivers and Firmware folders (and their sub-folders) are moved to the UNC path specified, thus greatly reducing the path length and should resolve any import or packing issues.
Improved Validation
Validation has been included to help ensure you pick all the required options before starting the download process and to ensure that the XML generated does not contain null entries.
MDT WMI Manufacturer Naming
For those of you using the total control method with MDT, I have included a switch in the code which will automatically replace the friendly manufacturer name with the full WMI name.
User Guide
A user guide is now included to cover the basic operations to get the script up and running.
Download The Script
You can download the script from the Microsoft Technet Script Repository – https://gallery.technet.microsoft.com/Driver-Tool-Automate-9ddcc010
(7261)