So a couple of days ago I posted a post on how to bulk rename devices in Intune using the Graph API (https://msendpointmgr.com/2020/03/02/how-to-rename-windows-10-devices-in-intune-using-powershell/), today though marks the availability of something very cleaver indeed, with the addition of bulk actions from within the Endpoint Manager portal.
This is a feature that Intune admins around the globe have been calling out for, so lets look over some of the capabilities in Windows and Android in this post. For clarity, actions are available for the following;
Windows Bulk Device Actions
At the time of writing, bulk actions to undertake the following actions are available: Delete, Retire, Wipe, Autopilot Reset, Restart, and Rename;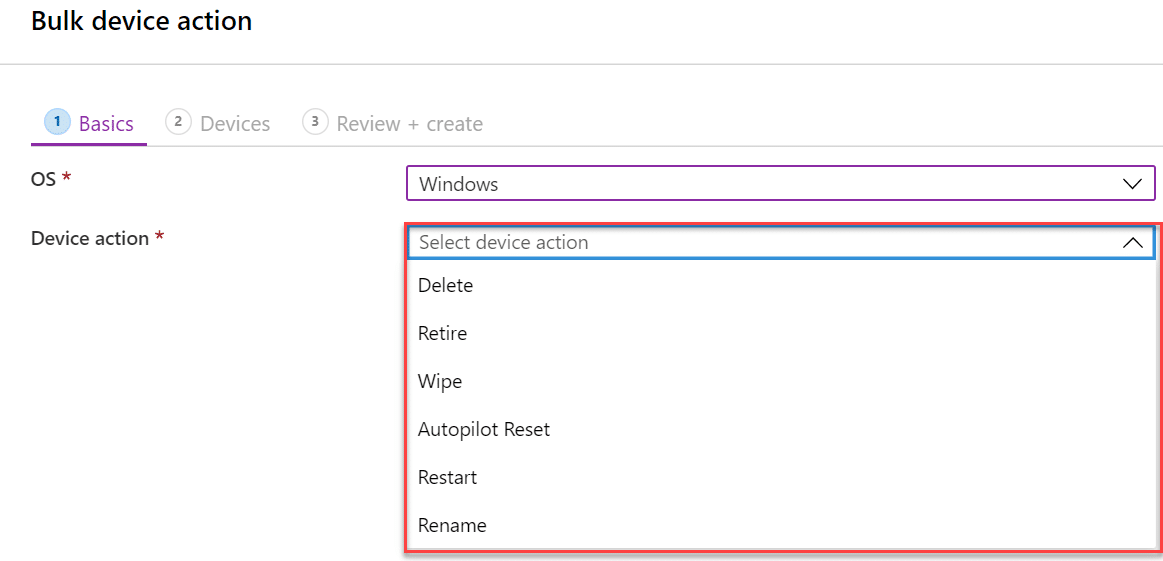 This covers most of the bases, it would be nice of course to have a bulk sync option, but for now lets look at performing three of these actions. You can see the full list of options by going into the Devices section of the admin console;
Windows Device Rename
The ability to bulk rename has been something that has been something that has been mentioned to me on a number of occasions when working with clients, and of course it makes sense as naming conventions change, and proof of concepts often become full production. So as we previously covered this has been possible through Graph, but now we have this ability through the console, making things much easier.
In the below screenshot we can see two virtual machines running with the default naming convention applied;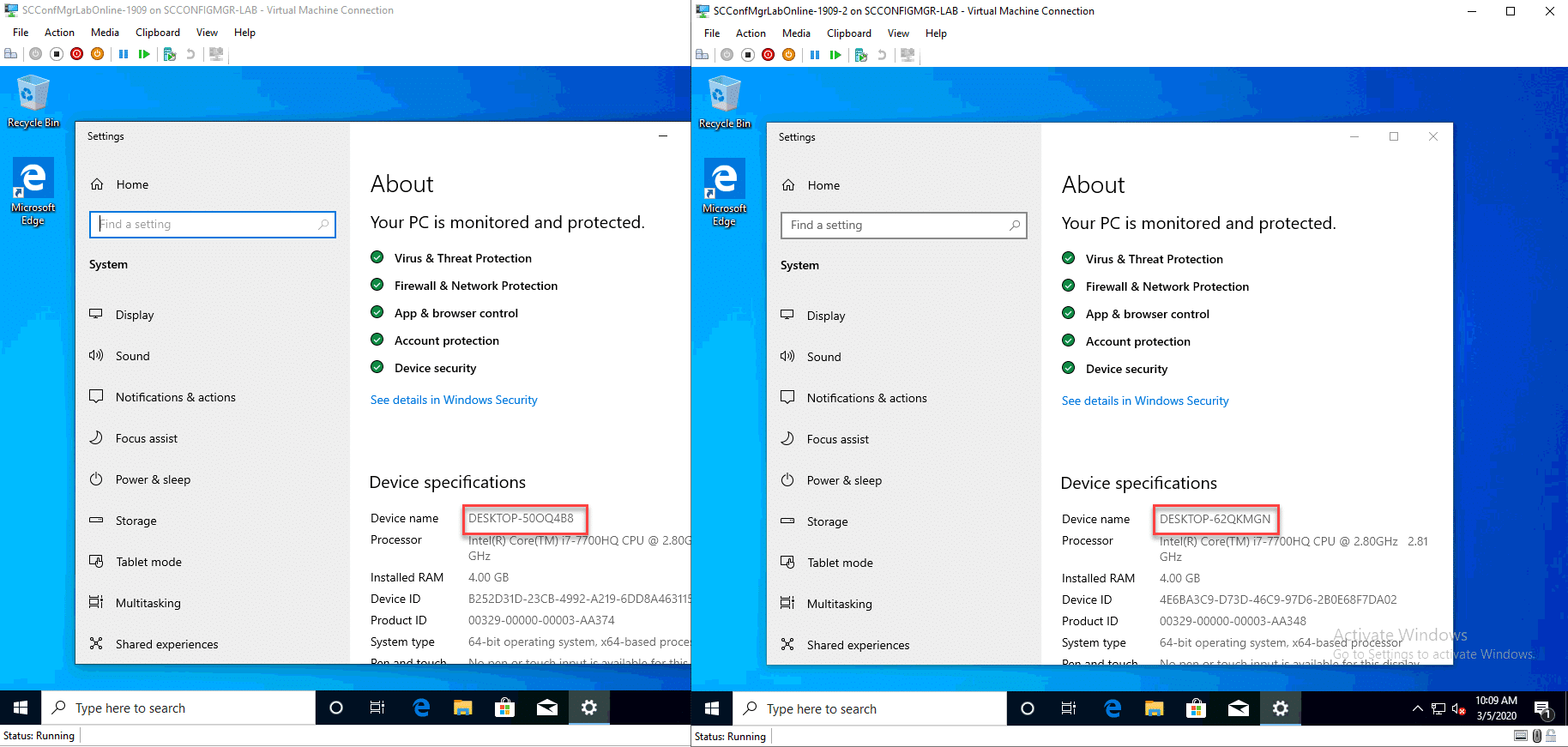 So lets quickly step through how to rename both of these devices.
Once the task has been created, we can go back and shortly afterwards we can verify the rename action by re-opening the System properties;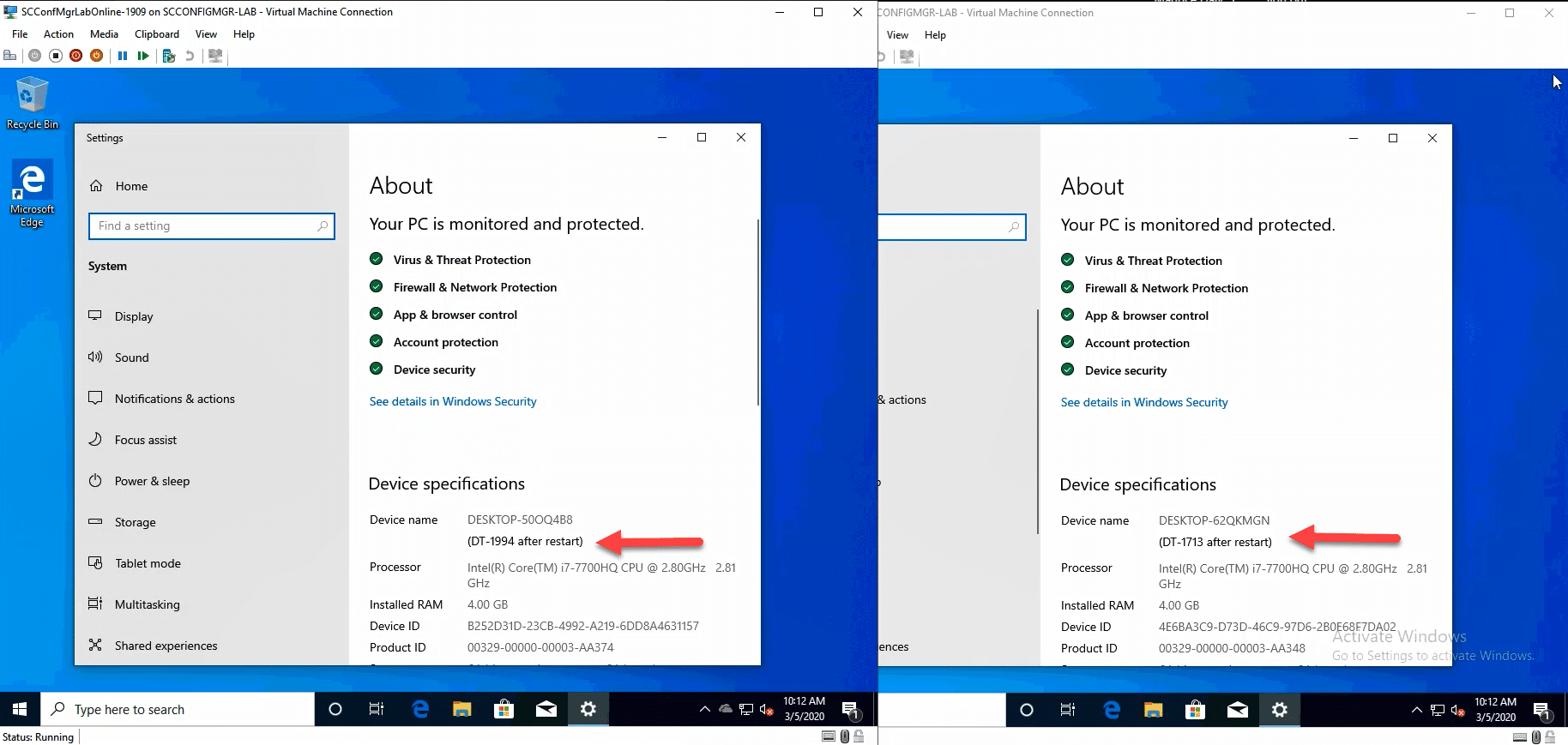 Windows Device Restart Action
At this point we have renamed two devices using the bulk device actions function, now lets go ahead and restart those same devices in order for the device names to be updated to their new format.
Windows Device Wipe
Lets now take an example where you want to perform a full wipe of multiple devices as part of a refresh scenario.
So we now have two devices performing a full wipe of multiple devices.
Android (Work Profile) Actions
In this example we will run through how an action can be initiated to send a custom notification to Android work profile enrolled devices. This might be used to bulk notify staff of issues with internal IT infrastructure etc.
Aside from push notifications you can also retire or delete the device at will, or perhaps on orders from HR..
Auditing
Every device action is of course registered for auditing purposes and can be viewed either in the device actions or audit logs;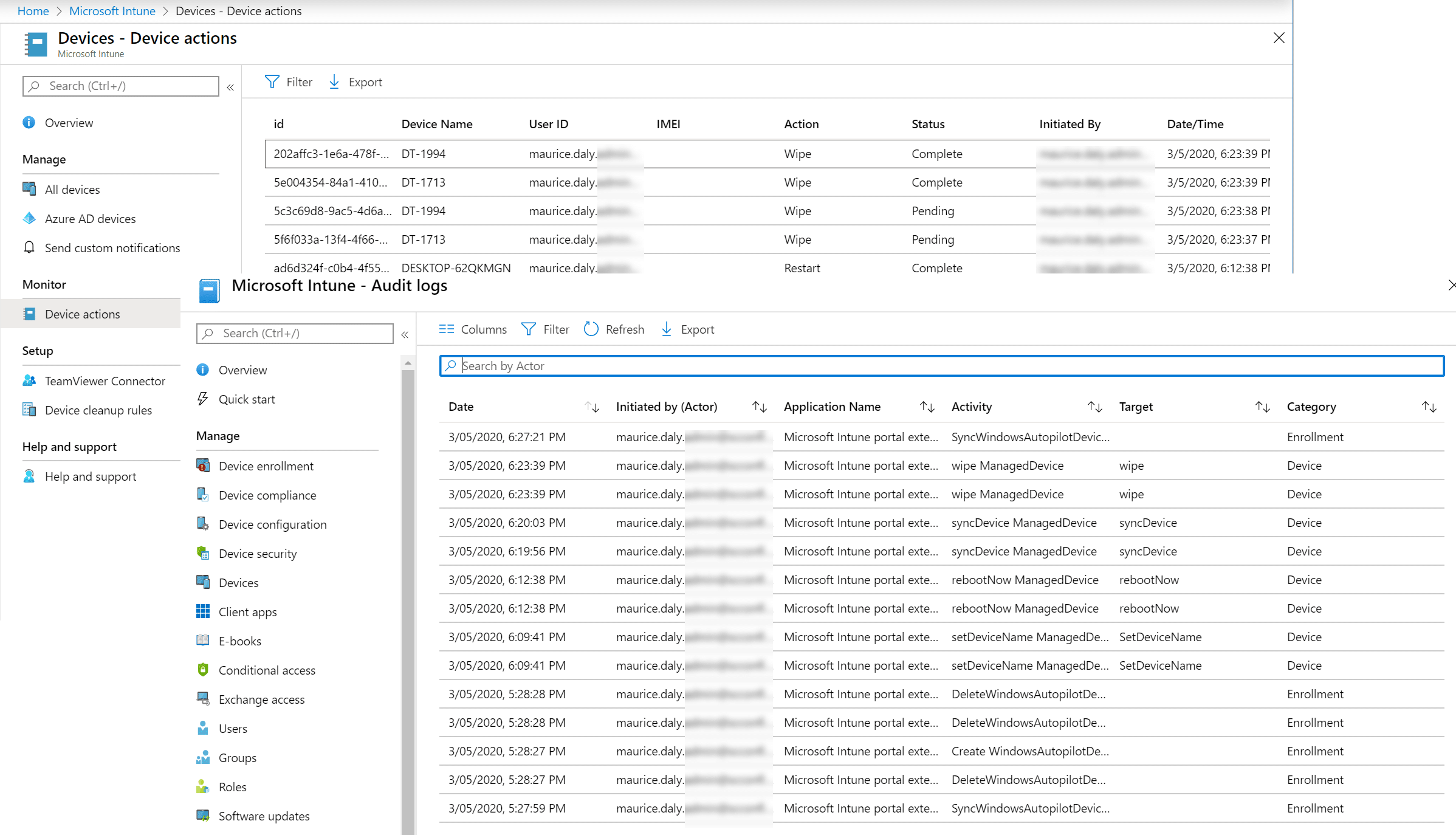 So, until the next time, thanks for reading.
(4627)