Deploying Android for Work Applications
So first we looked at the different setups for Intune (See part 1), then we set up the binding for Android for Work (see part 2). In this final part it's time to deploy Android for Work applications to a phone. Here is some Microsoft background reading on deploying applications for Android for Work.
Google Play Store for Work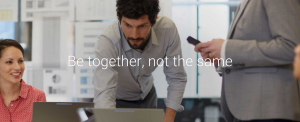 Google Play Store for Work is the content marketplace for Android in the enterprise. It allows you to select, purchase, and manage apps for your organization. You can create lists of approved apps and manage updates. Its located here https://play.google.com/work
Login using the google account you used to bind to Intune.
Select the application you want to deploy. In this example we are going to deploy SAP Business Objects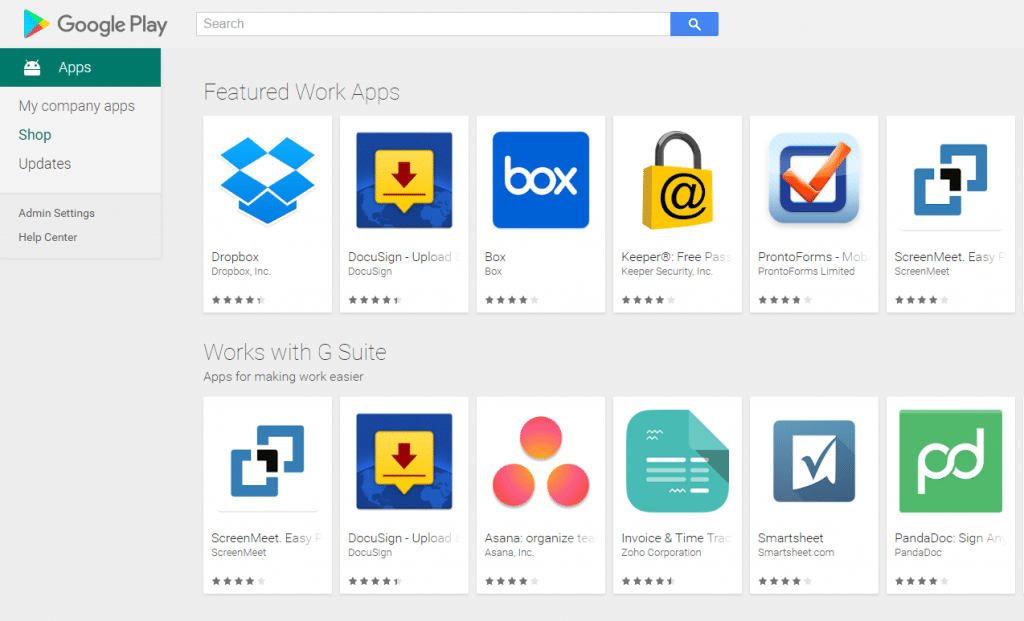 Once you have selected your application click "Approve".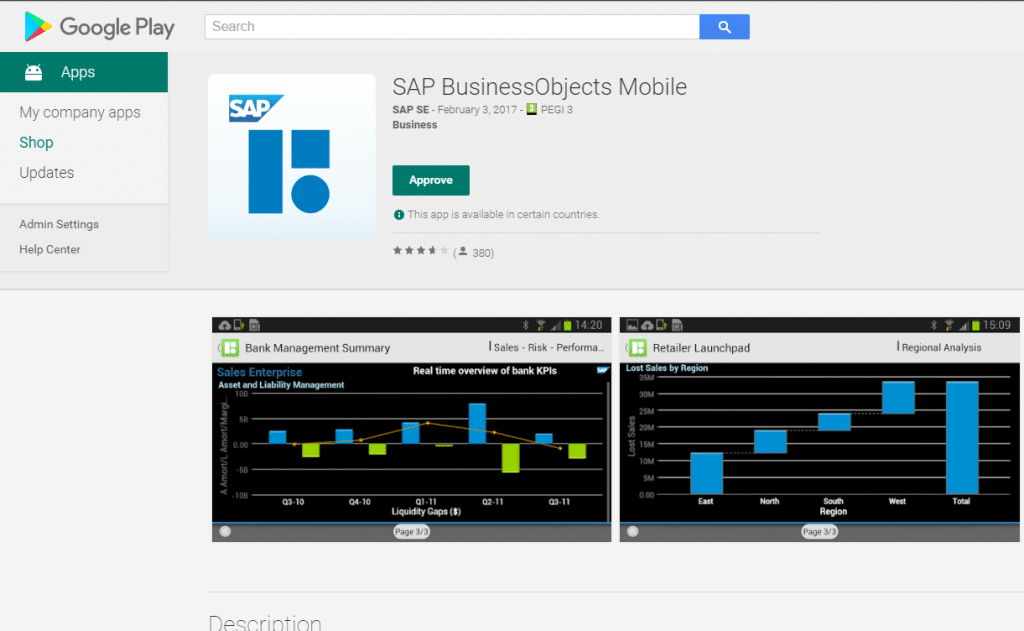 You receive a message showing the application has been approved for deployment.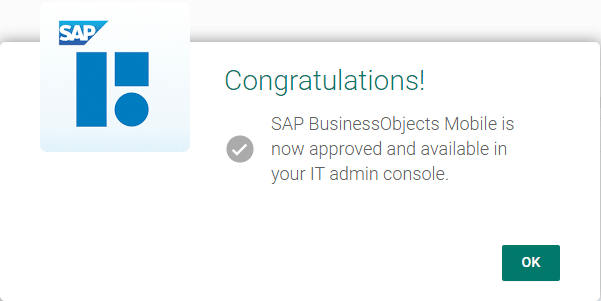 Under your company approved apps you can now see SAP Business Objects.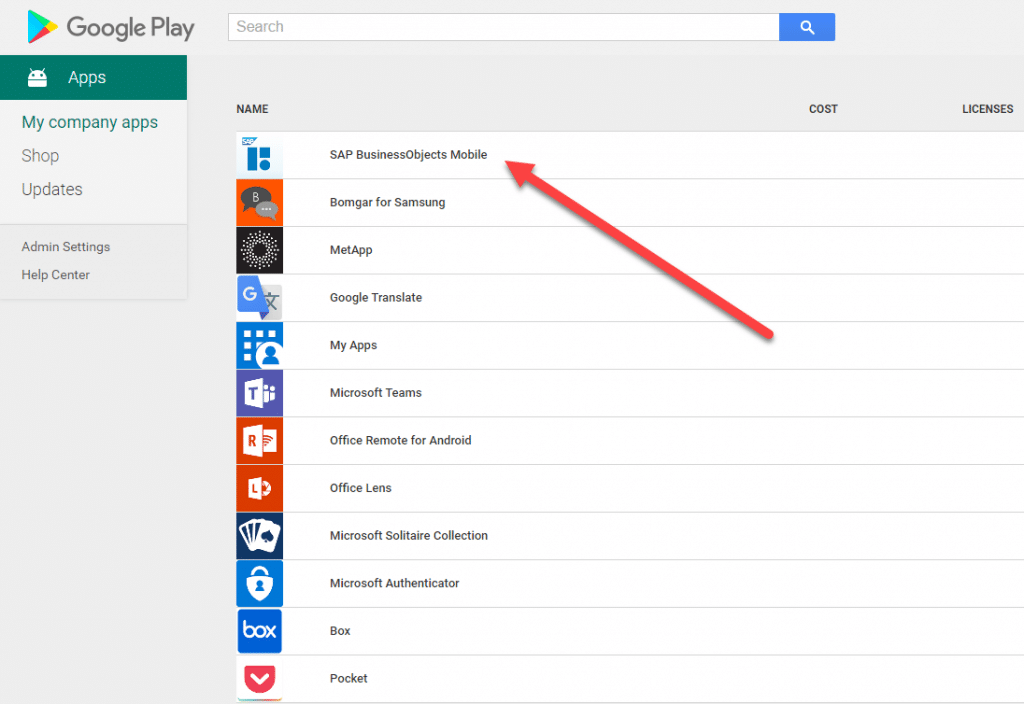 The newly approved application will not appear in the Volume-Purchased Apps until you sync.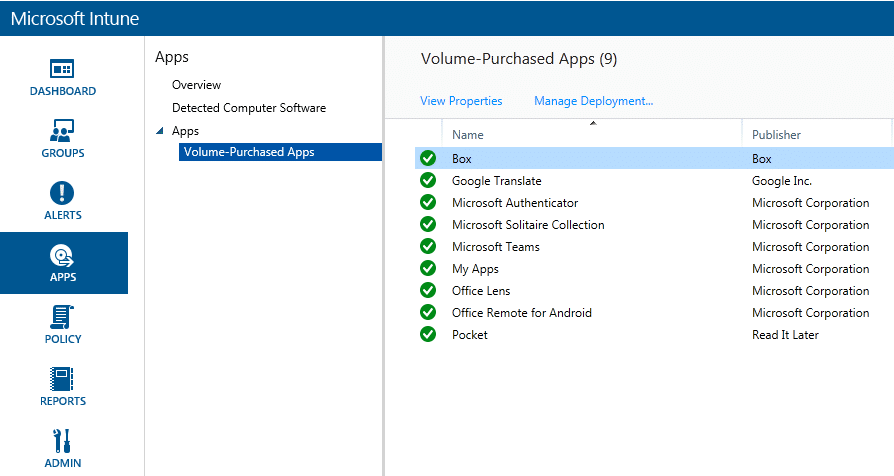 Under Android for Work click "Sync Now"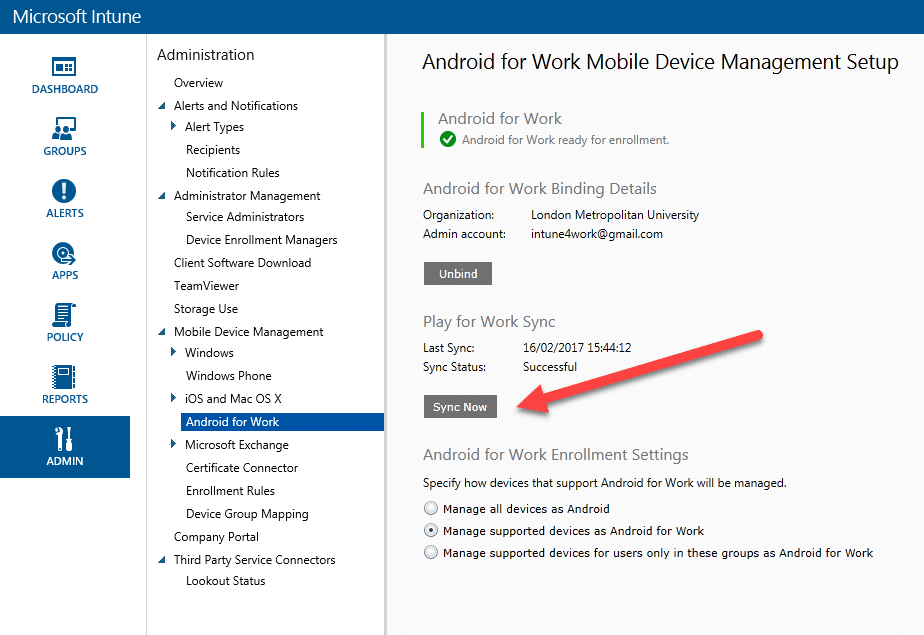 Now we can see SAP Business Objects in the Volume-Purchased Apps.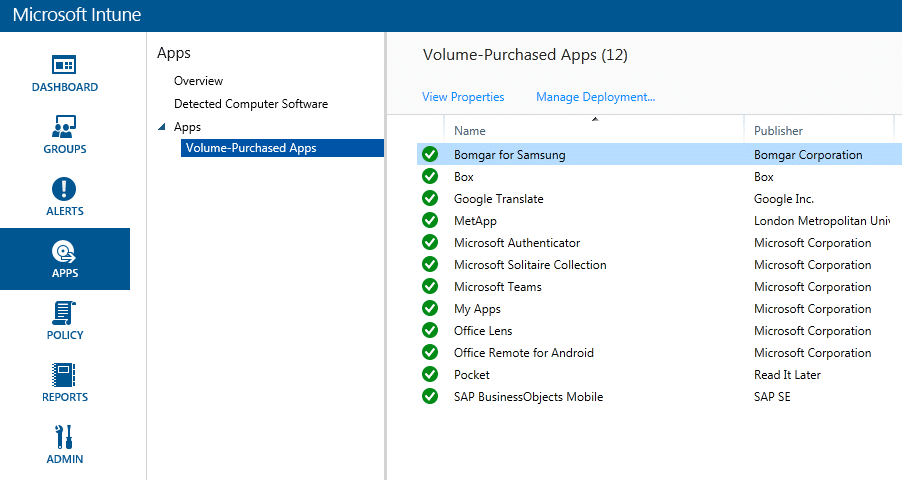 Now deploy the application, its good to remember these applications are required installs and will be deployed as soon as possible.

After a few minutes the policy will sync and SAP Business Objects will install. There you go, very simple and straightforward.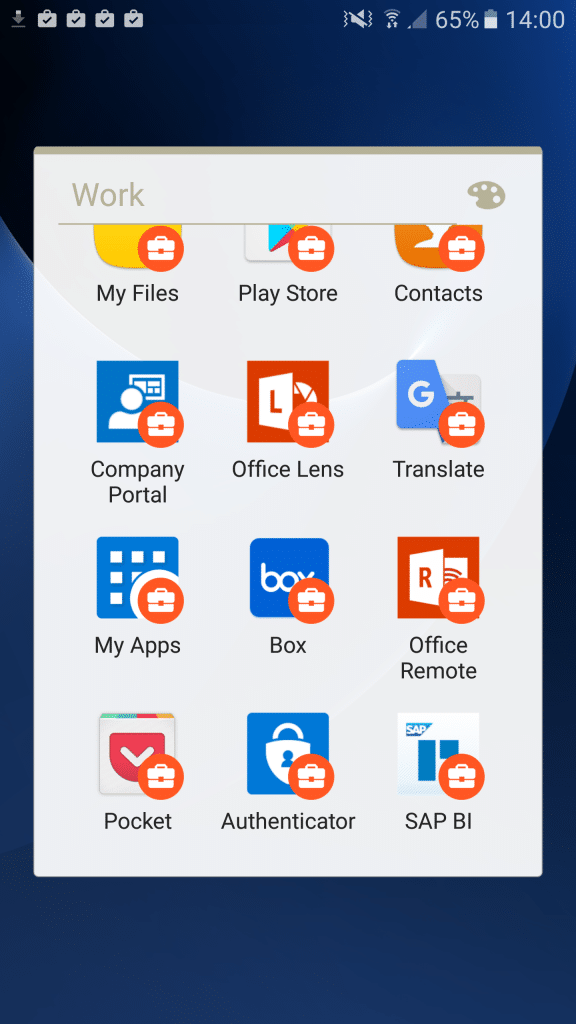 Company Portal for Work
Its worth also noting that there are some additional settings under the company portal for work.
These can show you all available applications and what has already been installed.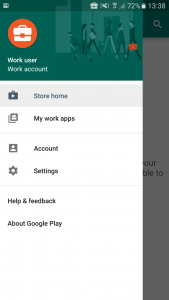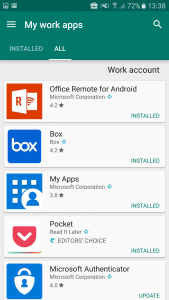 (4008)