In every environment, there are potential vulnerabilities. Finding and addressing all of them is near impossible without the right tools. Right Click Tools help to reduce overall enterprise risk, ensuring compliance of encryption, privileged access, software updates, and more. After revealing 2020's Top 10 most used community Right Click Tools for ConfigMgr, we wanted to see if there were any changes. Spoiler alert – there weren't many.
Here are the Top 10 community tools:
1.
The client downloads its policy on a schedule. By default, this value is configured to every 60 minutes and is configured with the option policy polling interval (minutes). However, there might be occasions when you want to initiate ad-hoc policy retrieval from the client—for example, in a troubleshooting scenario or when testing. This action initiates ad-hoc machine policy retrieval from the client outside its scheduled polling interval.

2.
The Connect to C$ tool opens the client's C drive in a local explorer window. This opens Windows Explorer to the remote device's C drive and is useful for copying data to or from the remote device, or for looking at log files.
3.
The Add Device(s) to Collection tool adds single or multi-selected devices to a specified Device Collection in a drop-down list. Options are available for searching based on name rather than ResourceID.
4.
The Application Deployment Evaluation Cycle tool re-evaluates the requirement rules for all deployments. For applications that are required but not installed, executing the Application Deployment Evaluation Cycle will prompt ConfigMgr to trigger a re-install. The default ConfigMgr runtime value is 7 days.
5.
This tool pulls a variety of system information, including, Operating Systems, Hardware, Applications, Windows Updates, Services, Drivers, User Profiles, and more. Many right-click actions allow users to remediate issues that are found.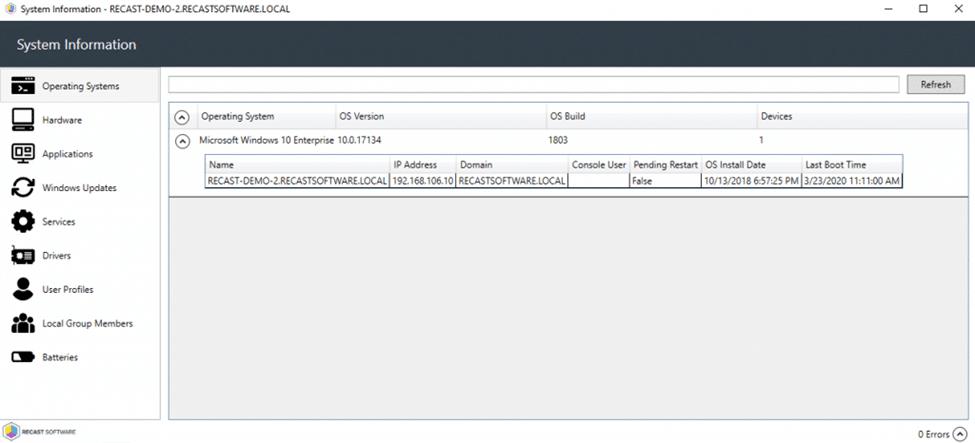 6.
The Deployment Launcher tool is a way to run the Right Click Tools against devices in a particular deployment state. It can be used to force devices that errored to rerun deployment, update policies, or add devices to a collection.
7.
Sends an ICMP Echo request and can be run against multiple devices or a single device. This is commonly used to see which devices are online and is often used in conjunction with the Restart Computer action to see when a device comes back online.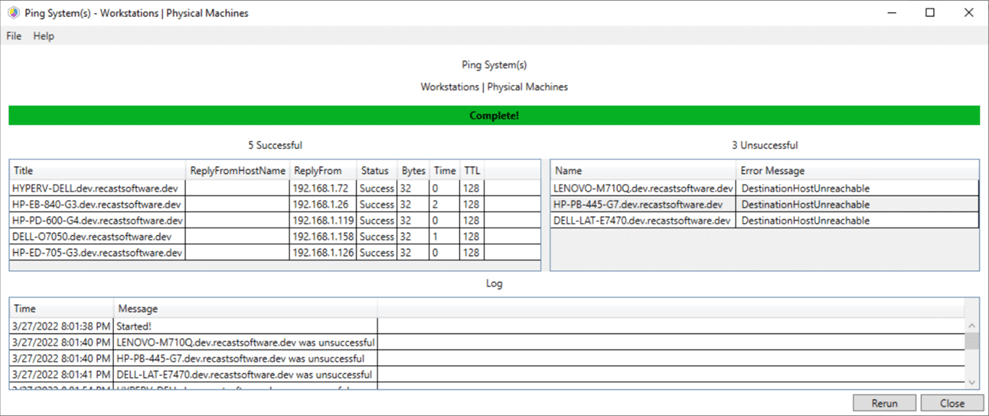 8.
This tool initiates a scan for software updates compliance. Before client computers can scan for software update compliance, the software updates environment must be configured.
9.
Grants similar functionality as the local Software Center application with the ability to be run remotely from the administrator machine and at scale on numerous devices or device collections. View and install deployed applications, programs and software updates, and run/view task sequences.

10.
This tool allows a console user to view information about the collections a device object belongs to, including Collections, Collection Variables, Maintenance Windows, and Power Plans.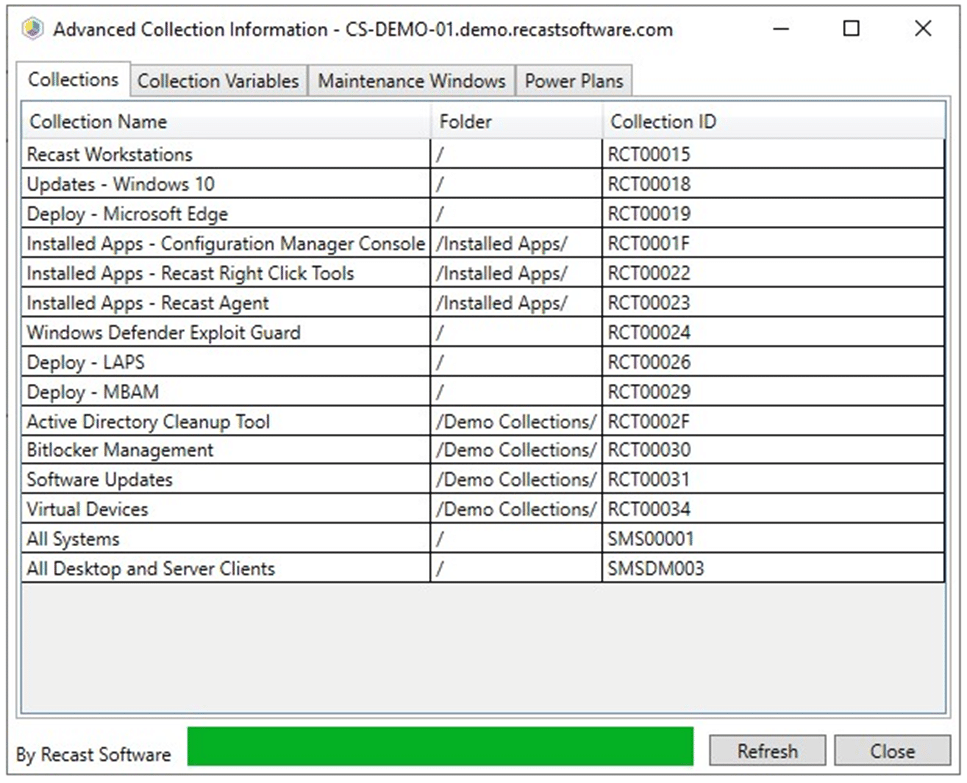 Top 10 Most Used Community Right Click Tools
It's not hard to believe that all top 10 most used community Right Click Tools from 2020 made it onto this list because these tools keep proving their usefulness over and over again. There were some changes, however, in the order. For example, Add Devices to Collection(s) is now the third most used tool and Application Deployment Evaluation Cycle is the fourth most used tool. The top two most used tools, Machine Policy Retrieval and Evaluation Cycle, and Connect to C$, remained in the same order.
You can start accessing these tools for free in the Community Edition download where you will immediately see how Right Click Tools are changing the way systems are managed by boosting your productivity. If you want to know the exact differences between the Community Edition and Enterprise Edition of Right Click Tools, please visit this page.
(2171)