So having got back from vacation, here is a quick update for the SCConfigMgr Download Automation Tool following on from feedback from the community.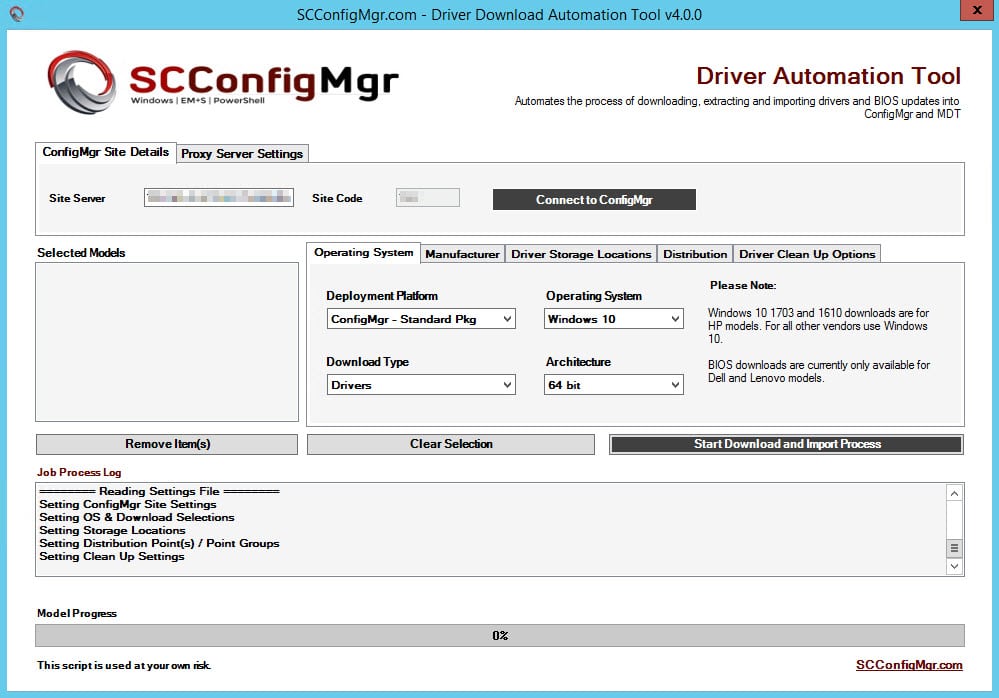 Whats New
One of the key comments that people had was if the tool could have the ability to save their settings for re-use. So in the latest 4.0.0 build I have included functions to both write out the applied settings after the initial use out to an XML file similar to the format below: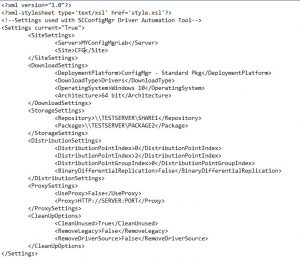 Upon each subsequent use, the XML file is read in when the tool loads and auto-populates fields with the values from the previous run.
The settings saved are as follows:
Import Destination
Download Type (BIOS/Drivers)
Operating System
Operating System Architecture
Proxy Server Address
Download Storage Locations
Distribution Point(s)/Group(s)
Binary Differential Compression Option
All Clean Up Options
This should hopefully help you speed up the process of running the tool.
Microsoft Technet Download Link – https://gallery.technet.microsoft.com/scriptcenter/Driver-Tool-Automate-9ddcc010
(4007)